Introducing Our Stellar Cast: Creators, Designers, and World-Changers
We strive to become the festival that captures the hearts and aspirations of our audience. This is made possible by a vibrant and dedicated team of passionate individuals.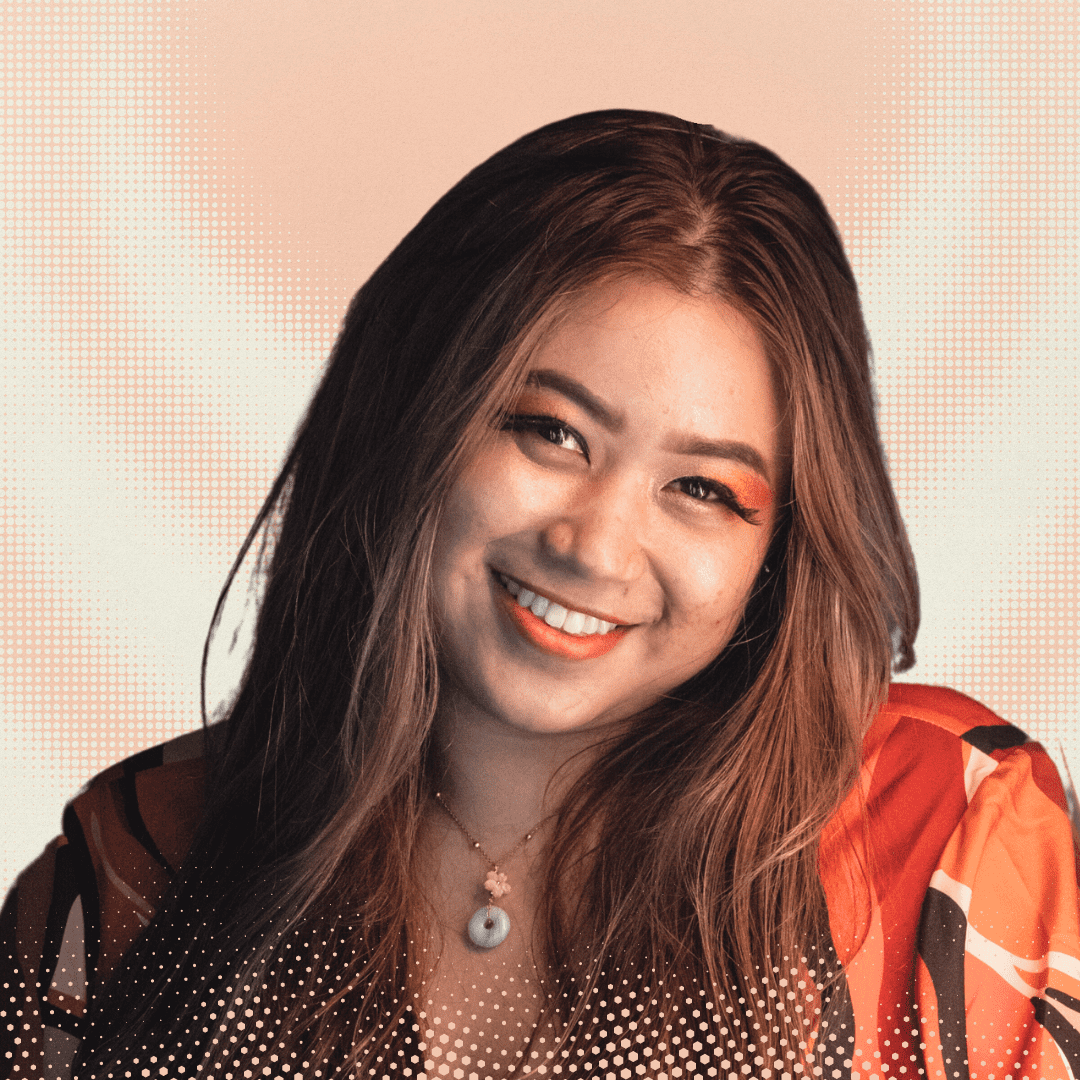 Filzah Hanis Abdul
Marketing and Partnerships Executive
Motivated by a passion for mental health awareness and the transformative power of storytelling, Filzah's journey has focused on building compassionate communities and facilitating authentic connections.

Drawing from her extensive background in fostering high-level collaborations, she has honed the ability to deeply connect with a diverse range of stakeholders, all while advocating for mental health narratives. With a growth mindset at heart, Filzah is committed to continually adapting to amplify the voices of those she serves and further the mission of the Mental Health Film Festival. Together, she aims to illuminate, inspire, and impact through the power of film.
Alexander Lee
Programmes Manager
Alexander Lee graduated from Nanyang Technological University's School of Humanities, where he earned a BA (Hons) in English and a minor in Creative Writing. Working as a festival programmer at the Mental Health Film Festival Singapore, he aspires to curate thought-provoking films and panels that address pressing mental health issues and promote open dialogues around these critical topics. He believes the medium of film has the power to connect and heal.

Beyond his role in festival curation, Alexander is both a writer and filmmaker. His passion for cinema extends to devouring films and immersing himself in essays on various subjects, which led him to participate in the SGIFF's Youth Jury and Critics Programme (now known as YCP) as well as the Yamagata Film Criticism Workshop. Armed with a background in filmmaking and film studies, he revels in uncovering new voices in the realm of contemporary cinema.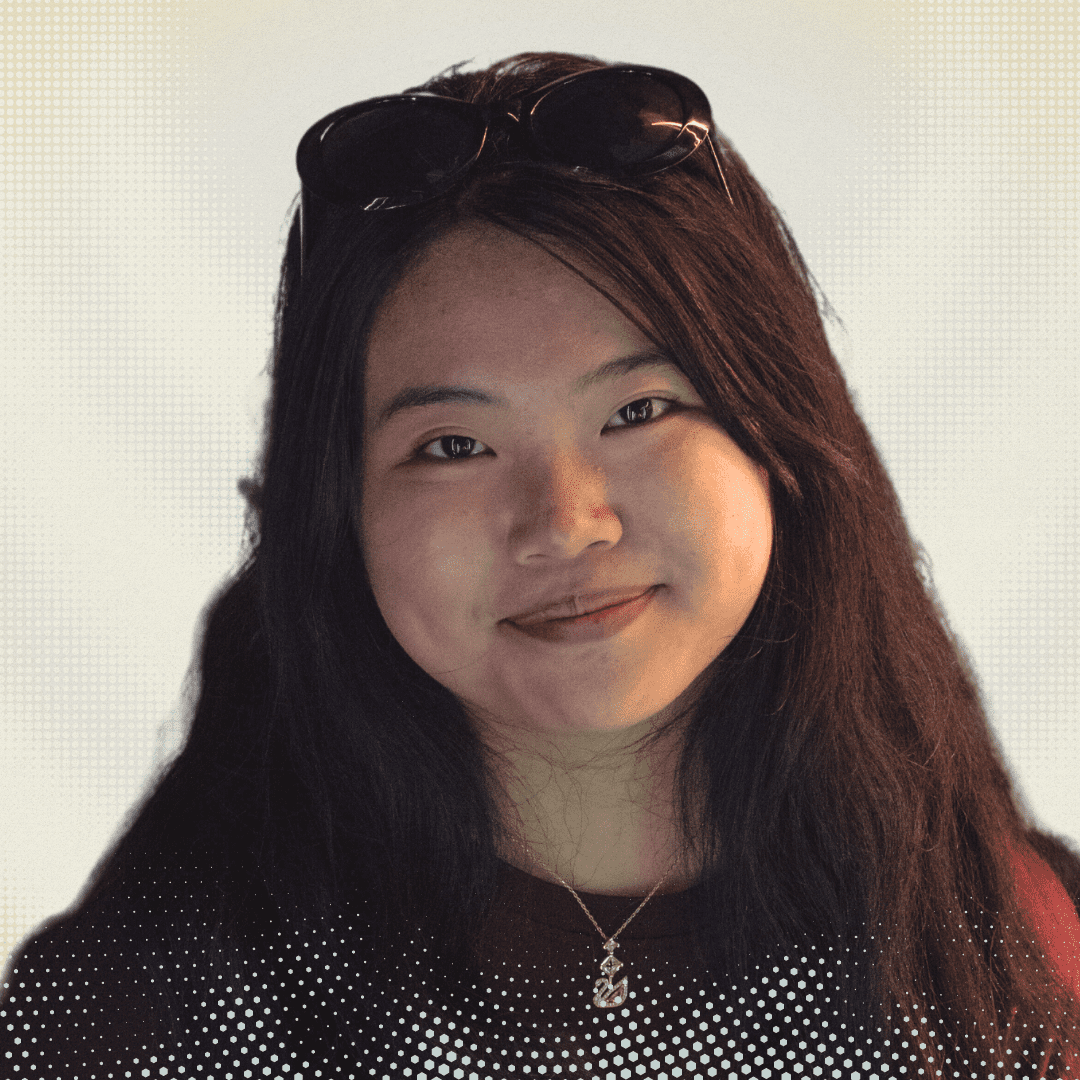 Hong Wan Jing
Programmes Assistant
Wan Jing, a recent graduate from Raffles Institution and recipient of the 2023 IMDA SG:Digital (Media) Overseas Scholarship, serves as a Programme Assistant for MHFFS. Her goal is to provide audiences with enriching insights into the impactful mental health topics featured in the 2023 lineup while savouring the artistry present in the carefully curated films.

Wan Jing is an ardent painter, photographer and writer outside the film festival. She formerly chaired the Raffles Film Society, currently participates as a selected critic in SGIFF's 2023 Youth Critics Programme, and is an aspiring niche Instagram micro-influencer. In 2022, amidst her A-level preparations, she directed, wrote, and produced her first film – which began her love affair with cinematography.

Wan Jing strongly believes in the ability of film to foster dialogues on pivotal issues, especially in the realm of mental health advocacy.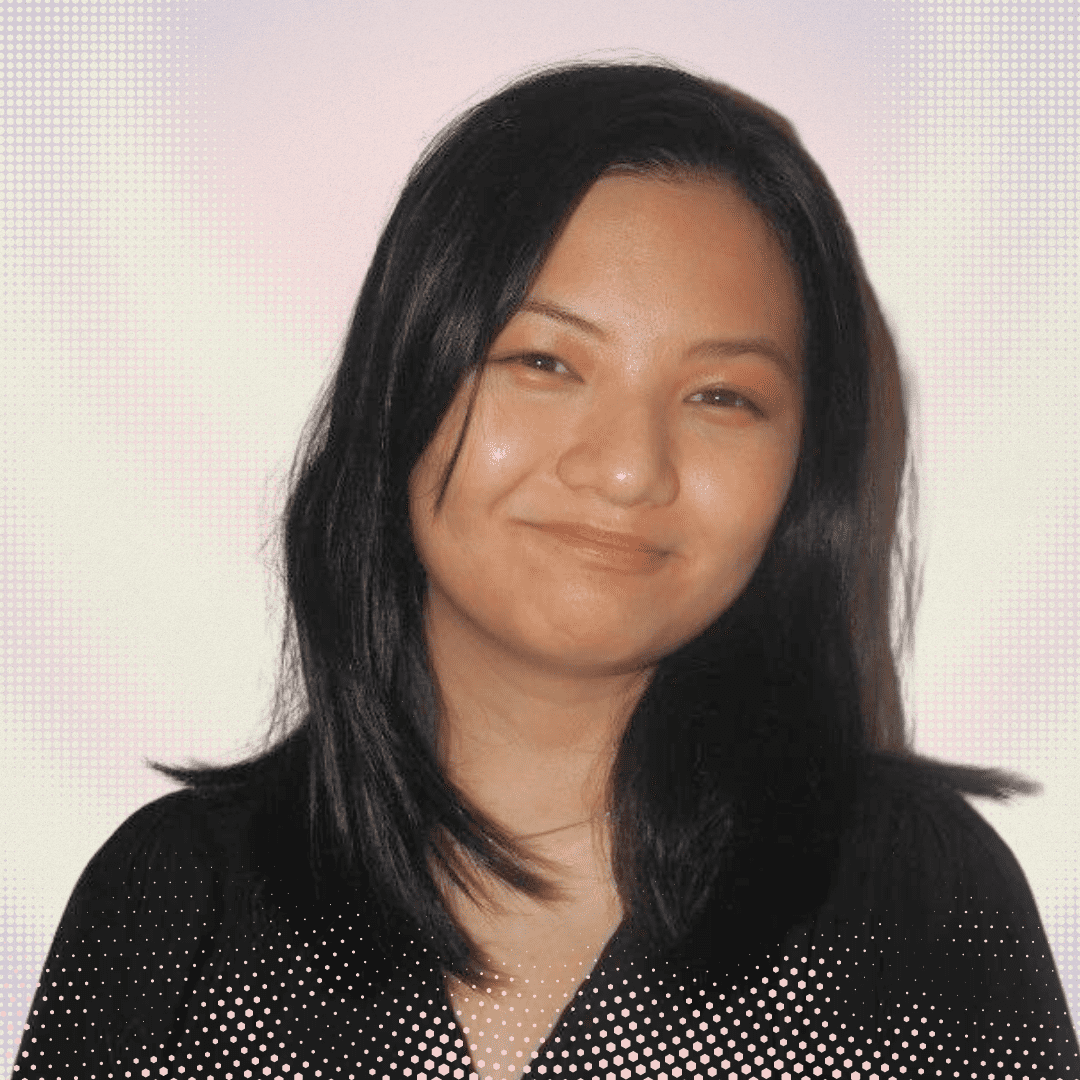 Jean Ng
Programmes Assistant
Jean is currently a student at Singapore Polytechnic. She is interested in video and stage production. Her enthusiasm for media converges with her wish for those facing mental health challenges to feel heard and understood. She believes that the arts play an important part in creating a more empathetic and understanding world, inspiring her to work with MHFFS.
Nazreen Coupland
Programmes Assistant
Naz truly believes that our art reflects our heart. She is deeply passionate about the intersection of mental health and art, as it offers a powerful platform for building connections, self-reflection, and self-care. Her journey includes leadership roles at a suicide prevention non-profit Caring for Life, where she served as a youth team leader, and as a broadcast director at NUS RadioPulze. In both roles, she has injected creativity and innovation into her work, gaining invaluable insights into mental health support and the transformative power of art.

She's thrilled to be part of the film festival, uniting her passions and expertise. This festival aligns perfectly with her dedication to mental health, and she's eager to contribute to this creative community and explore the potential of film in fostering change and connection. P.S. Be sure to watch Marcel!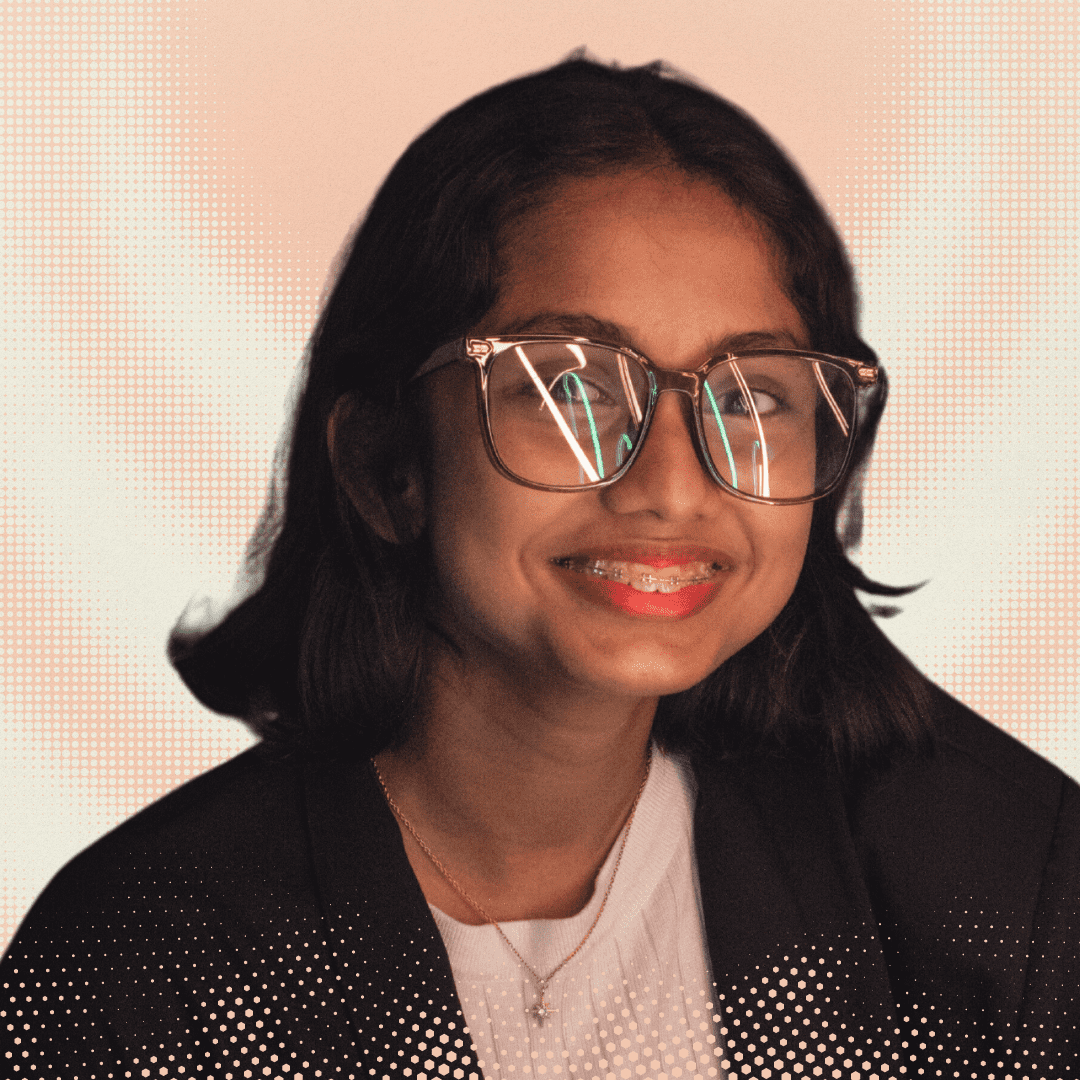 Shakthi Shree
Marketing and Communications Assistant
Shree, a graduating Music and Sound diploma student, brings her unique talents and dedication to the forefront of the Mental Health Film Festival. Her journey began as an intern in the Marketing & Communications department, gaining hands-on experience in crafting compelling narratives, engaging with diverse audiences, and developing a problem-solving mindset.

She worked alongside seasoned professionals who served as mentors, guiding her through the industry intricacies. Shree's unwavering diligence led to her being offered the role of a Marketing & Communications Assistant. With a tenacious attitude, she's regarded as a dependable person and is committed to expanding her knowledge and skill set to empower and connect others, pursuing a linguistics and multilingual studies degree.

Shree fell in love with words and their power for storytelling and writing, nurturing various interests, including film and media. In her quiet corner, she immerses herself in multimedia production and behind-the-scenes interviews.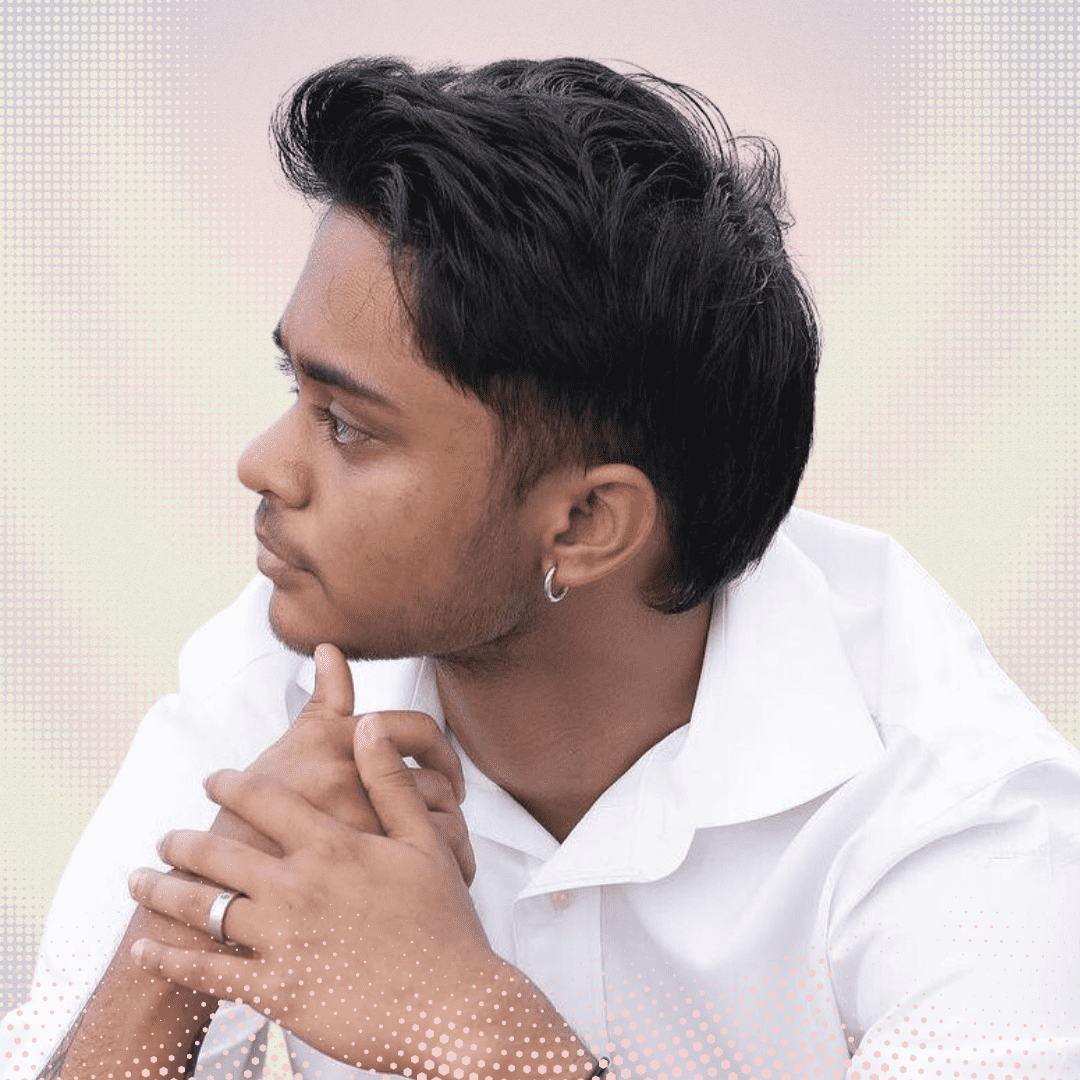 Bhuvan Daniel
Marketing and Communications (Outreach/Stakeholder Management) Assistant
Daniel, is currently a Year 3 Mass Communication student at Republic Polytechnic. Bhuvan has interest in films, and how storytelling can be a very powerful tool to narrate stories to the world about important things we need to care about. He has been very vocal on social media about his own mental health struggles, mental health resources and also other social issues as well. He is also an active member at Mental Act, which is an nonprofit organisation for South Asian Mental Health wellness in Singapore.

Bhuvan believes the skills that he has gained from his time in Republic Polytechnic has made him an asset to Mental Health Film Festival Singapore. He is observant and can connect with an array of people as well, ensuring that every person he meets feels seen and heard -- explaining his apt choice of being in the festival's Outreach Department.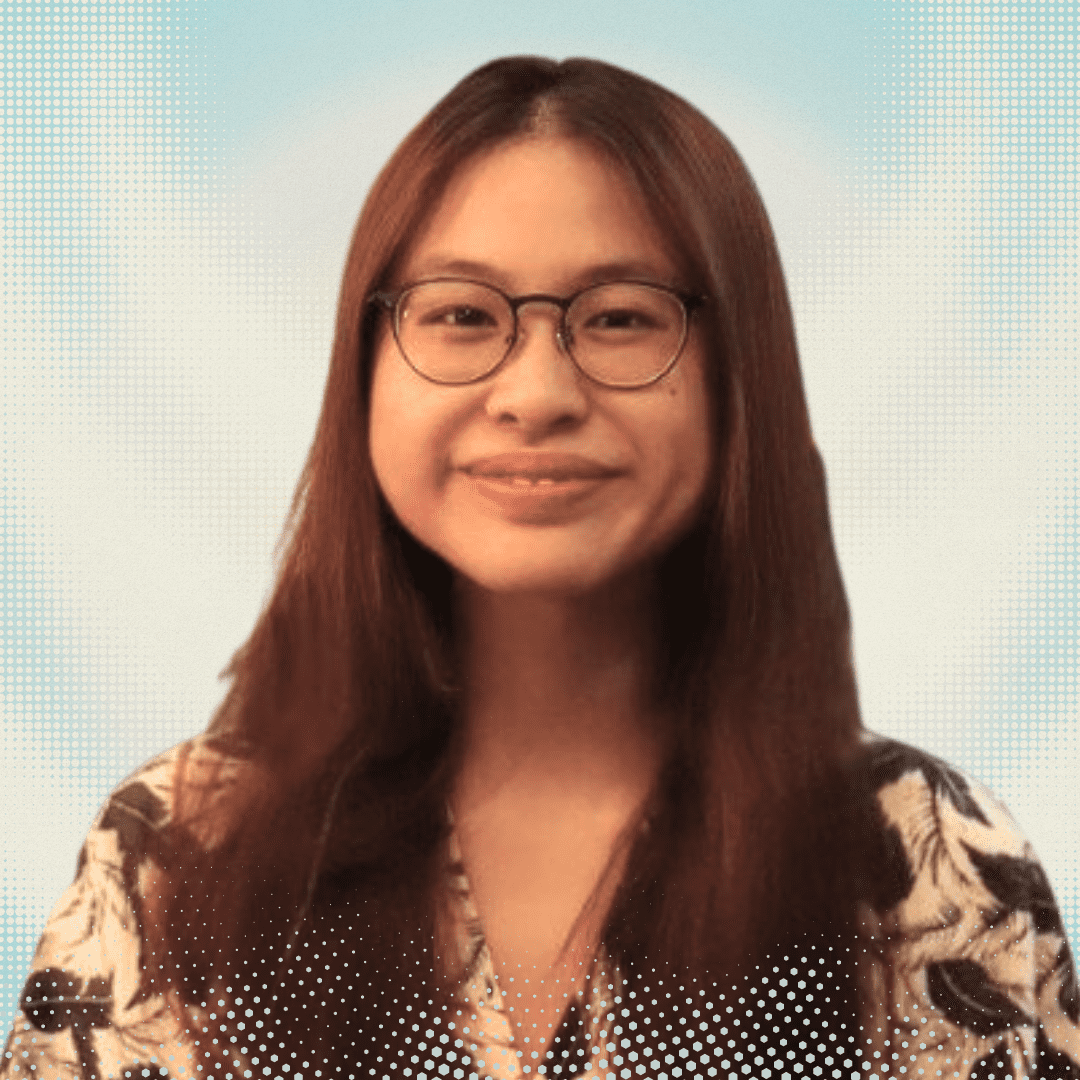 Christine Choo
Outreach (Event/Stakeholder Management) Assistant
Christine is a freshman student at Peking University Yuanpei College, where she is studying Politics, Philosophy, and Economics. Prior to her university studies, she served as an Outreach Intern (Event/Stakeholder Management) at the Mental Health Film Festival Singapore (MHFFS) as part of the 6-month Youth Corps Community Internship Programme.

MHFFS provided Christine with the platform to extend her passion for mental health advocacy beyond the confines of her academic environment and into the broader community. She found great satisfaction in seeing her work with MHFFS touch the lives of many others. As such, she hopes that everyone will enjoy MHFFS 2023, and discover their very own Present, Continuous!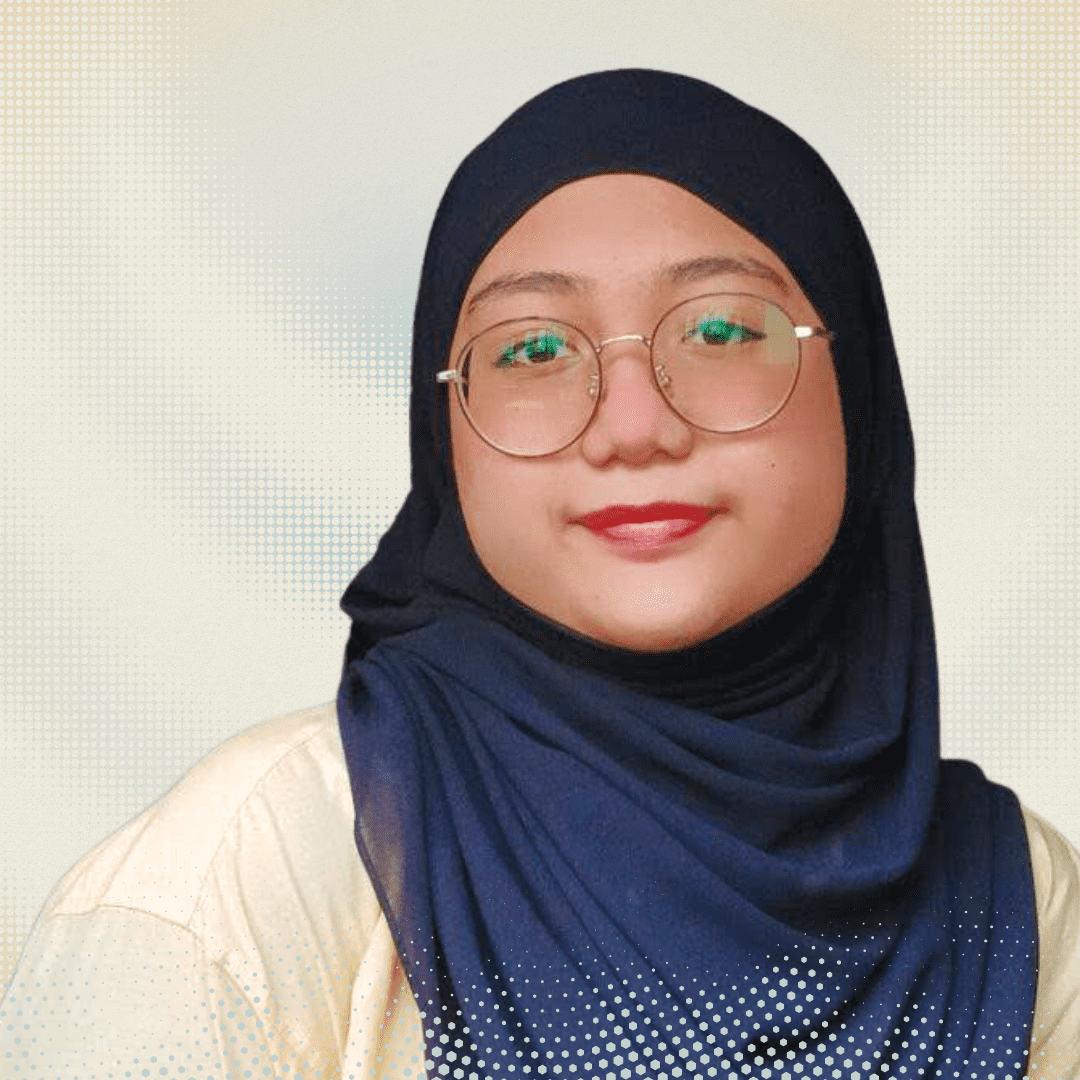 Shamin Kamsani
Marketing and Communications Assistant
Shamin, a current student pursuing a Diploma in Media Production and Design at Republic Polytechnic, possesses a strong interest for the arts and a keen interest in visual storytelling through film and media.

Shamin firmly believes that amidst the hustle and bustle of life in Singapore, the possibility of finding peace and solace is accessible to all. As a Marketing and Communications Intern at MHFFS, she is determined to help in whatever ways to heighten awareness and understanding of mental wellness issues.
Akash Mohapatra
Chairperson
Akash has over 25 years experience in the financial services industry and is currently a Managing Director and heads an APAC legal team at a leading German bank.

He is deeply engrained in community and social causes and in addition to his legal responsibilities, leads CSR at his organisation for Singapore.

Akash is also an ardent champion for mental health causes. He leads the Mental Health employee support group at the bank, is a Mental Health Aider trained in Suicide intervention LIFE training and works closely with a number of mental health initiatives in the community.

Akash enjoys the outdoors and recently completed a 10 days trek in the Himalayas.
Dr Jade Kua
Director
Jade is a qualified professional coach and is also a Visiting Consultant in the Department of Emergency Medicine at KK Women's and Children's Hospital, an Adjunct Assistant Professor at both the Duke-NUS Graduate Medical School Singapore and YLLSoM at the National University of Singapore. She is also a Consultant for the Hospital Services Division at the Ministry of Health.

Dr. Kua is also a past President of the Association of Women Doctors (Singapore) and is a champion for the DARE (Dispatcher-Assisted first REsponder) Programme, which aims to help bystanders gain the knowledge and confidence to save lives by learning to dial 995, stay on the line with the medical dispatcher, perform CPR as directed, and use an AED with voice prompts.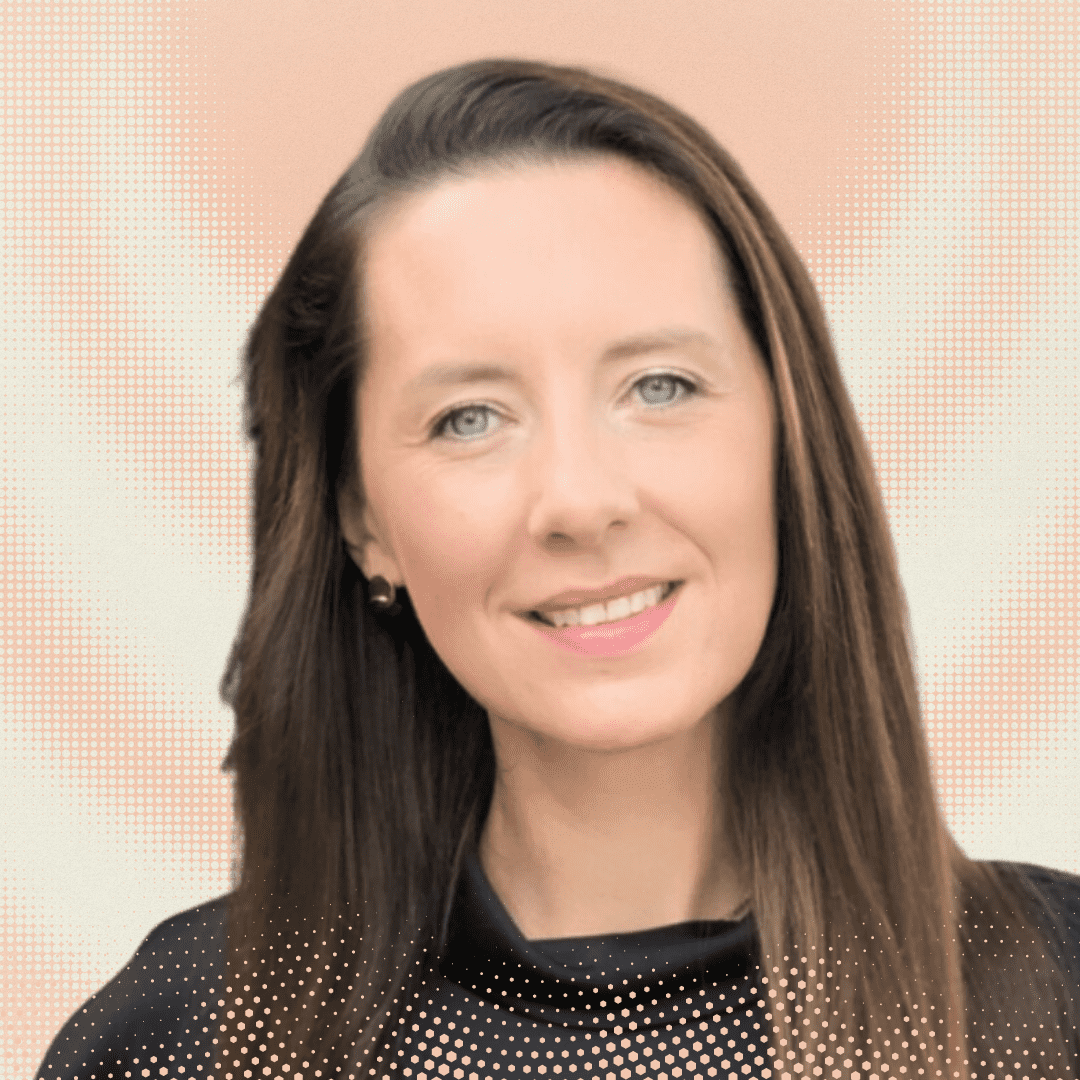 Hayley Sharratt
Director
Hayley has over 15 years' experience in finance roles spanning the banking, social and private sector. Hayley was most recently Vice President at Deutsche Bank where she held various roles including Head of Strategic Engagement for the Corporate Services function.

Throughout her career, corporate responsibility has been a key focus in her work. She believes passionately about the role of business in social and environmental development. Over the past 10 years Hayley has focused her voluntary time to the area of mental health, she is on the Board of the Singapore Mental Health Film Festival and Resilience Collective, and supports other mental health initiatives in Singapore.
Haney Insyirah
Marketing & Design
Haney is a Digital Media and Marketing Executive at The Volunteer Switchboard, where she excels in social media marketing, creative design, and building valuable partnerships. Beyond marketing, Haney is a strong advocate for the concept of paying it forward. Her journey with The Volunteer Switchboard has reinforced her belief that making a positive impact is its own reward! Haney is also a dedicated mental health advocate. She channels her passion by volunteering at MHFF, where she interned at, further demonstrating her commitment to making a meaningful difference in the community!
Christine Choo
Outreach & Marketing
Vathsalaa B
Marketing & Research
Vathsalaa is currently a Care Coach working in National Healthcare Group, Polyclinics (NHGP) and is stationed at Hougang Polyclinic. She is passionate about healthcare, medicine and advocating for mental health. Using her current two degrees in psychology as well as aspects of knowledge learnt during her time completing the Diploma in Law and Management, Vathsalaa aims to be in the front seat of mental health advocacy and on driving change.  Apart from work, Vathsalaa loves watching K-dramas and documentaries, as well as listening to music. She is also a creative person and engages in various creative projects such as art and photography. She is also open to learning new things aways, as she believes anything that is learnt is beneficial. She also likes to volunteer and has been doing so since her days in school. She was also in the Planning Committee In Volunteer Club during her University days.  Her experiences and exposure in various things as well as the knowledge of power of how media has the ability to influence perceptions of difficult topics have inspired her to volunteer with MHFFS.
Dayan
Design & Marketing
Dayan holds a Diploma for Animation & Visual Effects from Nanyang Polytechnic's School of Design & Media, producing and animating on several projects as a student. They believe that everyone has a story to tell, so what better way to share the experience than through thought-provoking film, art and animation.  Having gone through some mental health struggles of their own, Dayan volunteers at MHFFS with their skills in art and design as a way to give back to the community and help spark conversations about mental health through film.
Aden Thue
Outreach & Marketing
Aden is currently serving his second year of NS as a Signal Operator. Apart from setting up satellites and fooling around in camp, he is an ardent supporter of championing mental wellness and the empowerment of vulnerable individuals in our society. In his free time, he volunteers for various organisations ranging from Rainbow Centre to IMH, and hopes that his efforts are able to provide his beneficiaries with the ability to navigate through their struggles and emerge confident and able. Aden loves to design, and as such, has taken up a role as a Marketing Volunteer in MHFFS.
Uyen Nguyen Bao Minh
Volunteer
Mithun
Media
Mithun is a secondary school student with an interest in both mental wellness and media production. So why not do both at MHFFS? He loves to spend his free time volunteering at other organisations and helping those in need, all while pursuing media as a career and trying to keep up in school and this is one way that he can target all sides at once Has experience promoting various individual organisations and advocating for awareness regarding mental illness within society, promoting a more inclusive society and removing mental illness stigmas. Open minded to hearing people's experiences and offering support in all ways
Jennie Yau
Outreach
Jennie is a seasoned HR professional having worked in Banking, Law, Tech & Government sectors in the UK, HK, UAE and SG. Interested in sustainability, the future of work and technology, as well as being an advocate of mental health, self-care and equality. Inspired to partner with the MHFFS having gone through her own mental health challenges and experiencing the benefit of seeking professional help as well as learning to be vulnerable and talking to others. Open to sharing her experiences and supporting others, whether that be simply listening, being a sounding board or sharing guidance/options. Also open to mentoring, career coaching and generally helping people on their journeys. Personal interests include diving, walking in nature, yoga and enjoying creativity in all its forms e.g theatre, art.
Heran
Media
Heran is a secondary school student with an interest in both mental wellness and media production. So why not do both at MHFFS? He loves to spend his free time volunteering at other organisations and helping those in need, all while pursuing media as a career and trying to keep up in school. Has experience promoting various individual organisations and advocating for awareness regarding mental illness within society, promoting a more inclusive society and removing mental illness stigmas. Open minded to hearing people's experiences and offering support.
Dhanya Ajith
Design & Marketing
Dhanya is currently a freelance educator and user experience/graphic designer. She spends her time nurturing young children and teenagers and help them grow as individuals both academically and holistically. She also designs on the side for small businesses and loves the process of interacting with clients and delivering solutions to meet their goals. In her spare time she volunteers with mental health causes for youth advocacy of mental health,including a stint as a special projects volunteer for Youth Corps Singapore's mental health cluster,as well as mental health film festival Singapore as a Design volunteer. She believes that youths have the power to raise awareness on mental health issues and help combat stigma against the topic.
Jordan Tan
Media
Jordan aspires to use his media skills to contribute to a more empathetic and understanding society, breaking down barriers and fostering an environment of openness and acceptance around mental health. Being an advocate for mental well-being, he firmly believe in the transformative potential of cinema to shed light on the various facets of mental health, challenge stigmas, and inspire meaningful conversations, making a difference one film at a time.  At MHFFS, he  You can find him on instagram @thejordtan