Youth Showcase Category Official Selection 2023
Welcome to the Youth Showcase Category, a specially curated selection of ten short films for the Mental Health Film Festival Singapore. These films are a testament to the creativity, resilience, and passion of our young filmmakers. Through this category, we offer a platform for burgeoning talents to tell their stories, focusing on mental health themes that resonate with our youth. Each film takes us on a unique journey, exploring the emotional landscapes, struggles, and triumphs that young individuals often face in their mental health narratives.
This is a celebration of the courage and creativity displayed by our budding filmmakers. These films are a blend of inspiration and introspection, providing a lens into the complexities of growing up in a world where mental health is a critical aspect of overall well-being. We invite you to witness the raw talent and powerful storytelling that our young creators bring to the screen. Through these films, we hope to not only showcase their artistic abilities but also shed light on the mental health challenges faced by today's youth, fostering empathy, understanding, and encouraging a supportive society for all.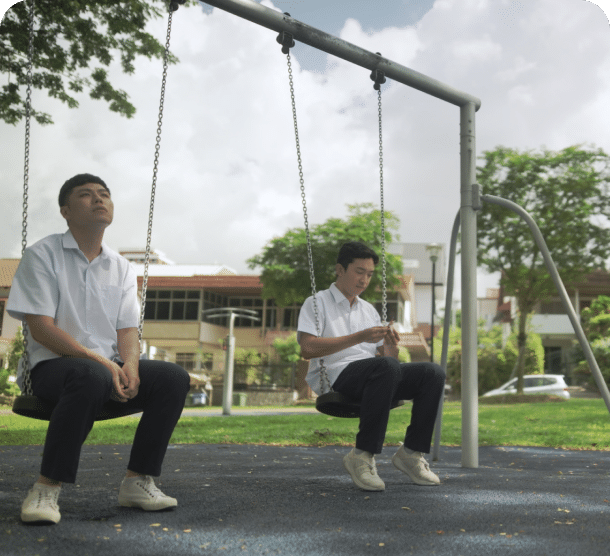 Overwhelmed by the uncertainties of life and plagued by his inner demons, Ryan embarks on a personal journey to regain his sense of reality and find solace in the chaos that revolves around him.

Pearlyn Ho, a self-taught filmmaker, is driven by her desire to explore the human condition. Through storytelling, she seeks to reflect facets of the human experience and invite people to rediscover life as is.

Kleif Tan, an NTU ADM undergraduate, is an aspiring director that is no stranger to storytelling. Procuring his style from very real and honest experiences within life, Kleif is drawn to darker themes in the human psyche while attempting to portray humanity through humble moments we often miss in life.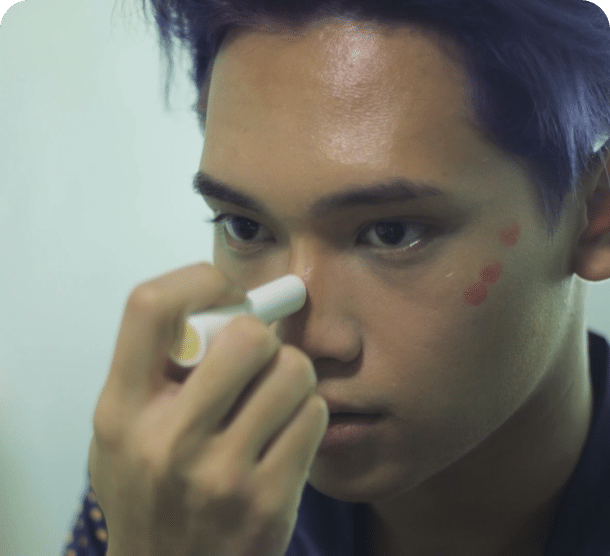 A short docudrama about the story of a seemingly glamorous teenager, who excels in both his academics and career, going against his own needs to succeed in a highly competitive society.
The director of 'The Rat Race', Lee Ying Qi, spearheaded a docudrama production with a 5-man crew to help the emotionally repressed youth community voice out their unheard battles. Through 3 stories that are inspired by true events, each character is scripted to embody the unspoken struggles many youths face every day.

Ng Yu Sung is the Production Manager of 'The Rat Race', with comprehensive experience in filmmaking. He is a final-year student pursuing a diploma in Chinese Media & Communication, who once spearheaded a student-led short film. He also led a feature-length film production as the then president of Ngee Ann Polytechnic's Chinese Drama Club.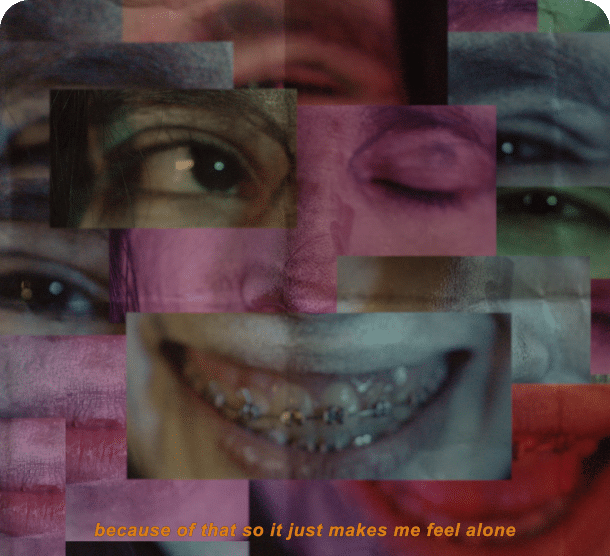 A teen girl tries to navigate her complicated emotions regarding her identity and self-worth so she doesn't lose touch with her cultural roots.
I'm Zoe Beatrix Juson Torres, a student filmmaker pursuing my diploma of Digital FIlm and Television at Temasek Polytechnic. My passion lies in storytelling through film, and I try to implement my unique style through the exploration of mixed media and of themes that are close to my heart.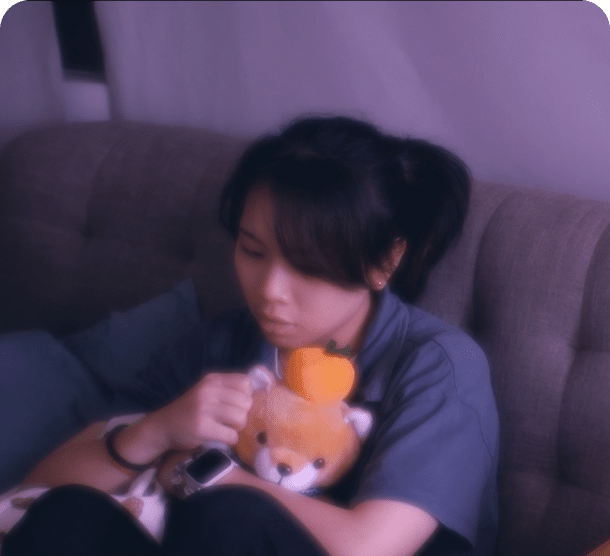 A special therapy session with a girl diagnosed with D.I.D.

Ching is an aspiring filmmaker who isn't bound by rules and norms, framing with her own sense of aesthetics. Joining film festivals and competitions is her hobby and she has reaped a few rewards from it in the past few years.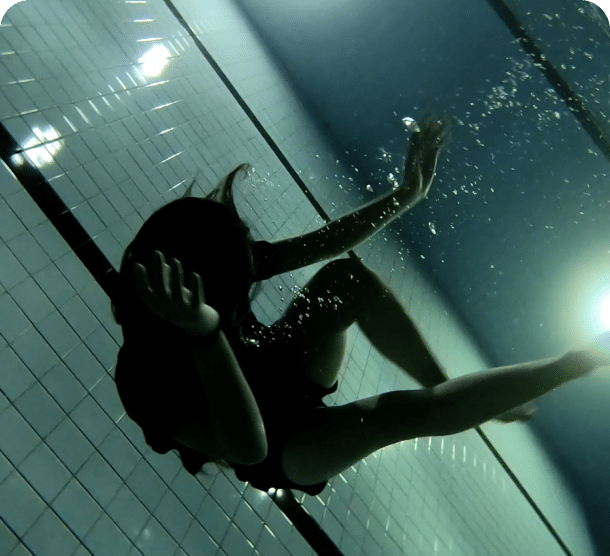 A young girl struggles to cope with her internal battle against trauma and depression. However, in order to overcome the struggle, she must discover her own melodious pathway within herself.

Hana Vincent is a fifteen-year-old director and filmmaker, who has been utilising the medium of film to capture her emotions and creative expression, ever since childhood. Hana's work has been influenced by her multicultural background having been born to English and Korean parents and living in Australia and Singapore.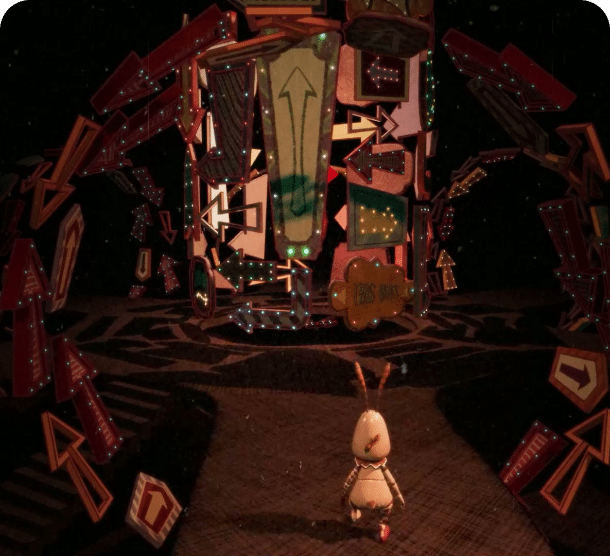 In a world of infinite directions, time ticks down. A lost rabbit, tries to find the right direction amidst many, leading it to spiral into confusion and panic. Realising, at its lowest point, the toll of its frantic search.

Zhang Kexin, originally from China, came to Singapore at a young age to pursue education. Immersed in cartoons and animations, she cultivated a deep passion and affection for the art form. Now, she is a graduate with a Bachelor's degree in Animation Art.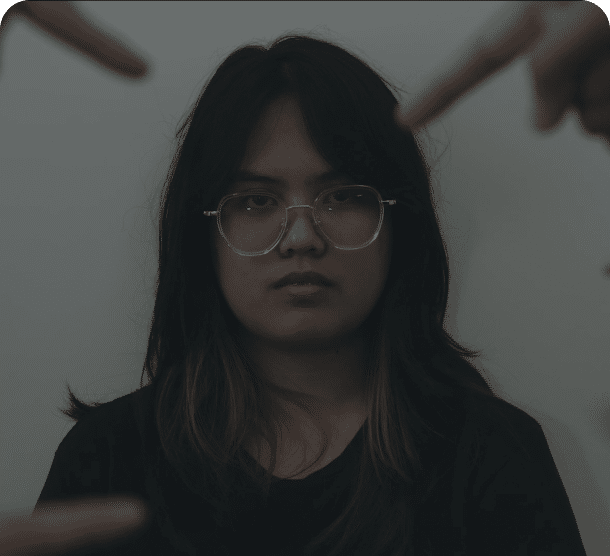 Coping can often be seen as superficial, however at times the most effective ways of coping is in the simplest form. Challenging the claims, are we merely using our copes as a blanket statement? Does it truly help?

Caitlin Eirene Wong is a 19-year-old student pursuing studies in digital film and television. She has directed and handled camera work for several recent short film projects within her academic institution. Outside of her formal education, Caitlin delves into more experimental approaches, drawing inspiration from literary sources, particularly in crafting a poetic style. Her filmmaking inclination leans significantly towards non-fiction works that aim to provoke thought and offer reflective insights.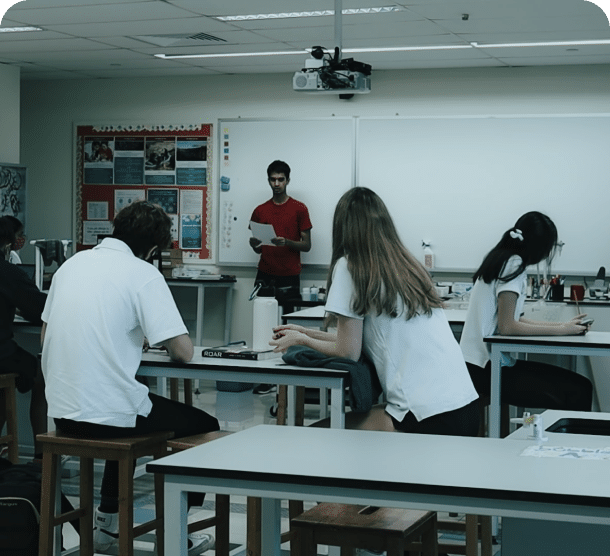 Tarush, burdened by his anxiety and poor mental health, struggles to prepare for his upcoming final presentation in high school. He must find the strength to overcome these issues in order to discover the joy life holds for him.

Raised in Singapore, I've always had a burning passion for filmmaking. My YouTube channel where I created LEGO stop motions, gaming content, and comedy skits has now amassed over 150,000 subscribers. I studied Higher Level Film at UWCSEA. I believe the more truthful the story, the more value it brings.
Powered by sighs and misery, Joe digs his way through the work week until the flashy lights of the weekend create an illusion that everything is gonna fine. But it's not.

Artur Akhmetzyanov is a stand-up comedian, writer and director. He's the winner of the 2018 Bangkok International Comedy Competition and 2022 What's Your Story Slam. Artur writes, directs and produces commercial videos, animation and short films. He also does workshops on using comedy in public speaking and brand storytelling.

Director's Statement: Life can be miserable but it should not stop us from laughing about it.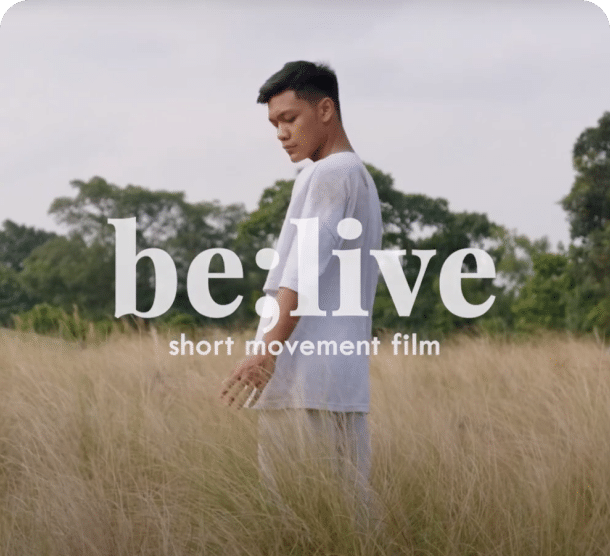 A redemptive story of a youth who battles the suffocating grip of depression, seeking solace in a community where vulnerability becomes his greatest strength, leading him from the shadows of isolation to the transformative light of shared understanding and healing.

Shahizman is a graduate of Lasalle College of the Arts with a Diploma in Dance 2021. Shahizman enjoys improvisation, dance making and process based choreography. Through collaborations, Shahizman has developed an interest in incorporating different artistic disciplines while staying grounded in his contemporary and street practices. He aims to use dance as a medium to promote mental wellness and identity.

Fikri, a Psychology major at the University at Buffalo, is passionate about unraveling the human mind's complexities. Beyond academics, he expresses himself through dance, exploring various styles and collaborating with others to foster creativity and a sense of community. Dance and psychology are his dual avenues for personal growth and expression to raise awareness about mental well-being.