SMHFF Short Film Youth Competition
Join our movement to challenge the stigma of mental illness & dementia in Singapore through a short film production!
The Singapore Mental Health Study 2016 reported that the majority of people with a mental disorder did not seek any professional help, with the reasons largely attributed "to inability to recognise the symptoms of a mental illness, and concerns regarding the stigma associated with mental illnesses." 
The silent struggles have to be given a voice.
The more stories that we can shed light on, the more we can work together to build a compassionate, inclusive society.
Produce a short film (maximum length of 10min) on mental health & dementia and ignite change through your story.
This competition will feature film production workshops with 2 film industry experts featuring idea generation, storyboarding and scriptwriting, and workshops with 5 mental health/dementia organisations to provide accurate and precise information about Singapore's mental health landscape.
Your short film should feature at least one of the 5 areas: youth mental health, suicide & depression, caregivers, dementia and creative expressions. 
The winning short film will be screened on the Opening Night of the Singapore Mental Health Film Festival 2020. 
Additionally, it will be screened at the New York City Mental Health Film Festival (New York, USA) and Rendezvous with Madness Film Festival (Toronto, Canada). 
All short film entries will automatically be submitted to the National Youth Film Awards 2020 by *SCAPE (Singapore). 
Register for workshops here
To qualify for this competition, the filmmaker has to:
Be between the ages of 15 — 35 years old
Focus on at least one of the five topics: Dementia, Caregiving, Depression & Suicide, Creative expressions, and Youth mental health
Has to attend:
One of the two film production workshops (Aug 24 / Sep 14) and
One of the two mental health/dementia workshops (Aug 31 / Sep 7)
Individuals interested to attend these workshops are required to submit a brief of the film they would like to produce.
*Registration for workshops close on August 16, 2019.
**Only selected individuals will be contacted by August 19, 2019.
Register for workshops here
Submissions open on October 1, 2019 and close on November 29, 2019 (23:59 hour).
Maximum length of short films should be no longer than 10mins (including opening and closing credits).
Participants should expect to receive further information on film submissions in September.
*Only those who are selected & have attended the required workshops will receive an email from the festival.
August 24:
Bringing Stories from the Heart to The Screen
Over the decades, films have been Integral in catalysing change movements in societies. Films have the power of create awareness and provoke thoughts. Filmmakers have been silent advocates of social good around the world by bringing stones from the heart to the screen.
Films are a symbiotic relationship between a storyteller and his audience. Done with sincerity and professionally, films can change thousands of mindset. In this workshop award winning director  & producer Yahssir M guides participants in making films that engages the audience with truth and values.
August 31:
Conversations on Dementia, Caregiving, Suicide & Depression
Dementia:
Alzheimer's Disease Association
Dementia not only affects the lives of people living with the condition and their families, it also impacts society-at-large.
Learn more about the condition, how to recognise the symptoms, and how you can support people living with the condition within the community. We will also focus on sharing tips on building a Dementia Friendly Community, and how we can all look beyond the condition and focus on the abilities of persons living with dementia. Through this talk, we aim to raise awareness of the increasing number of people with dementia, reduce the stigma associated with the condition, and the importance of building a Dementia Friendly Community (DFC).
Caregivers:
Caregivers Alliance
Caregivers of persons with mental health issues experience tremendous burdens, having to juggle multiple roles to take care of their loved ones, families and themselves. Some of them face mental health challenges themselves, due to the prolonged toll of caregiving. Much work is focused on supporting the persons with mental health issues but the caregivers, the hidden heroes that slog silently in the background, are usually neglected.
Come and find out how CAL strives to empower caregivers to achieve a high level of well-being and resilience. listen to sharing by caregivers and have an opportunity to ask questions.
Depression & Suicide:
Shan You Counselling Centre
"For almost half a century, I have grappled with a chronic depressive disorder, and the accompanying suicidal thinking has been such a close companion. It has been a long, lonely walk through this life. I would like so much to say that I have overcome the many hurdles that have confronted me all these years but…the reality is that I still have to find ways to live through dark days, bleak moments, and the never ending cycle of doubts and fears. Strangely, precious gifts have also emerged from this place, which others who have suffered like me, regard as a living hell on earth." — Samuel Lee (MA Applied Psych)
This workshop on depression and suicide aims to provide some basic psycho-education on depression and its treatment, as well as how to connect with those who are suicidal. The speaker will also share his story of the struggle with depression.
September 7:
Conversations on Youth Mental Health & Creative Expressions
Youth Mental Health:
Community Health Assessment Team
What hold youths back from seeking help? How might we tackle these barriers together?
Come CHAT with us through an interactive 3 hour workshop: where we discover barriers to help-seeking, map out the youth mental health landscape and exchange ideas on promoting mental health in our respective communities! Facilitated by youth mental health professionals from CHAT, we will also release three challenge statements to get your help in tackling the youth mental health cause.
Let's CHAT!
Creative Expressions:
Singapore Association for Mental Health
Creative journalling is a free and varied exercise, and can include a combination of art and writing.
In this 2-hour workshop, you will have the opportunity to do free writing to surface unconscious thoughts through a facilitated process. You will learn basic human caricature drawing and reflect on how you see yourself or others in a particular situation. Through getting to know the parts that make up a comic strip, you will also have the opportunity to complete one about your own story.
September 14:
Introduction to Scriptwriting and Storyboarding
Participants will be introduced to the blueprint of filmmaking – Scriptwriting and Storyboarding. Scriptwriting will cover the basics of storytelling, understanding character and conflict and how to structure an engaging story. Participants will also be introduced to the scriptwriting format and software. 
Storyboarding will enable participants to progress their script to visuals as a way to communicate with their team members. Participants will learn how to storyboard and how to use their storyboards effectively as they move on to the next stage – filming their film. 
Sponsors of SMHFF Short Film Youth Competition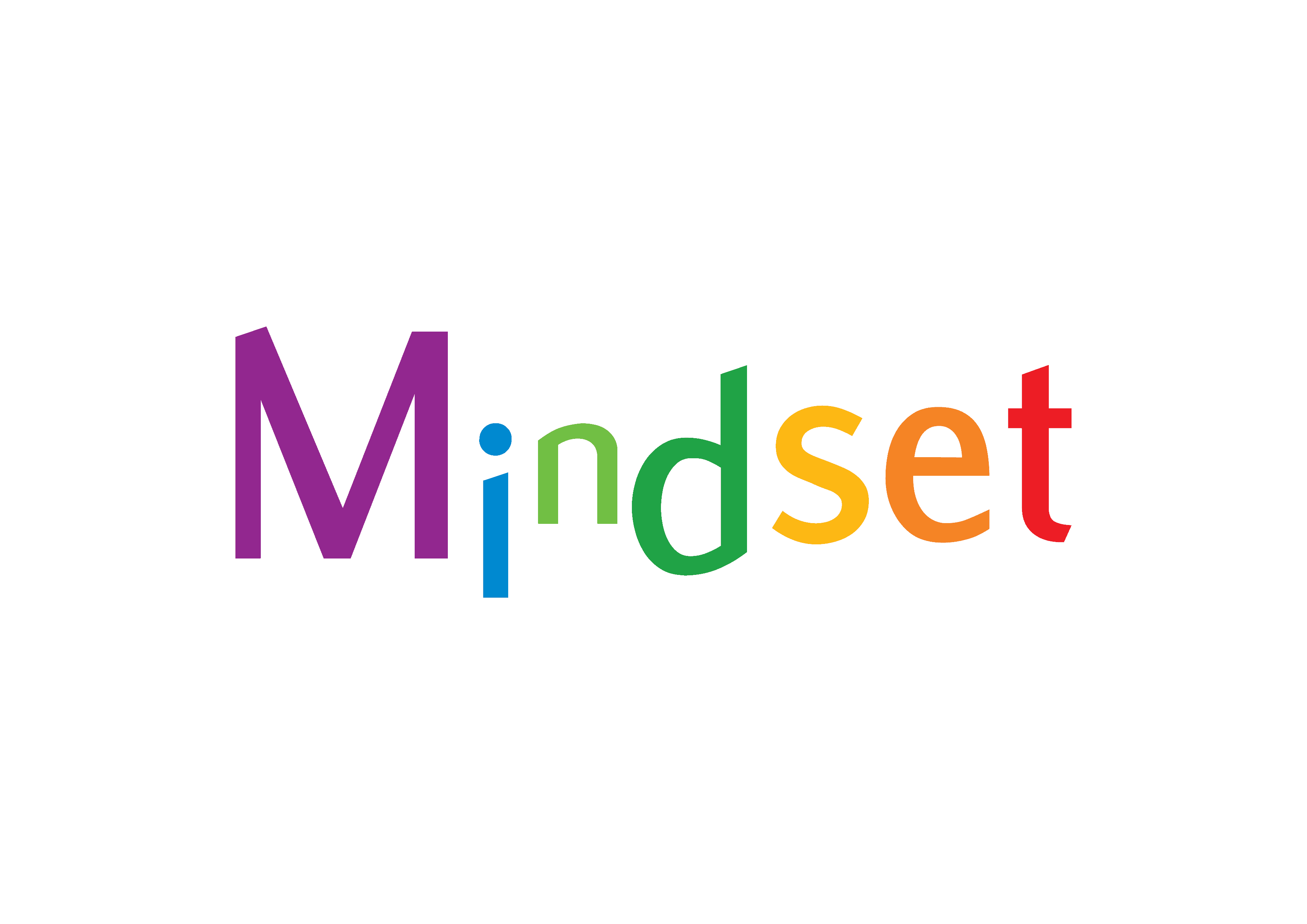 MINDSET Care Limited (MINDSET) is a registered charity established by the Jardine Matheson Group of companies to make a tangible difference in the area of mental health. Led by Jardine Ambassadors, MINDSET aims to raise awareness and understanding of mental health issues to change attitudes, while at the same time, provide practical support to individuals, families and charitable initiatives in the mental health sector. MINDSET was awarded the Charity Governance Award 2018 and Charity Transparency Awards 2016, 2017 and 2018 by the Charity Council. MINDSET is also named a Champion of Good by the National Volunteer & Philanthropy Centre.
The Jardine Matheson Group companies in Singapore are: Jardine Matheson (Singapore), Jardine Cycle & Carriage; Cycle & Carriage Singapore, Jardine Engineering Corporation;  JOS; Innovix Distribution; Schindler Lifts (Singapore); Gammon Construction; Hongkong Land; MCL Land; Mandarin Oriental, Singapore; Dairy Farm Singapore (Cold Storage; Giant; Guardian Health & Beauty; and 7-Eleven); Maxim's Catering Limited, a company incorporated in Hong Kong; Genki Sushi Singapore; and Starbucks Singapore.
About the Singapore Mental Health Film Festival
SMHFF is a non-profit initiative by The Breathe Movement. We are working towards increasing awareness of the complexity of mental illness, building an inclusive community and affecting change on a social and national level.
SMHFF's vision is to work towards facilitating genuine dialogue that allows individuals to speak openly about mental health concern without shame or discrimination. 
About The Breathe Movement
The Breathe Movement is a social organisation that seeks to increase the emotional and mental resiliency of individuals through the practice and philosophies of yoga. 
Through the synchronisation of breath, organic movement and creative expression, we want to inspire individuals to connect with their inner strength, confidence and ability to make healthy, sustainable life-choices. 
SMHFF is committed to providing an open and safe space where we welcome people of all backgrounds and abilities to participate in empowering, non-judgemental and non-threatening discussions. This also means that we commit to respecting the privacy of others by maintaining confidentiality and allowing others to speak for themselves.
We look forward to seeing you at the workshops & receiving your film submissions!