Making Visible The Invisible | COVID-19: LGBTQ+ X Mental Health
October 10, 2020 @ 7:00 pm

-

8:30 pm

Free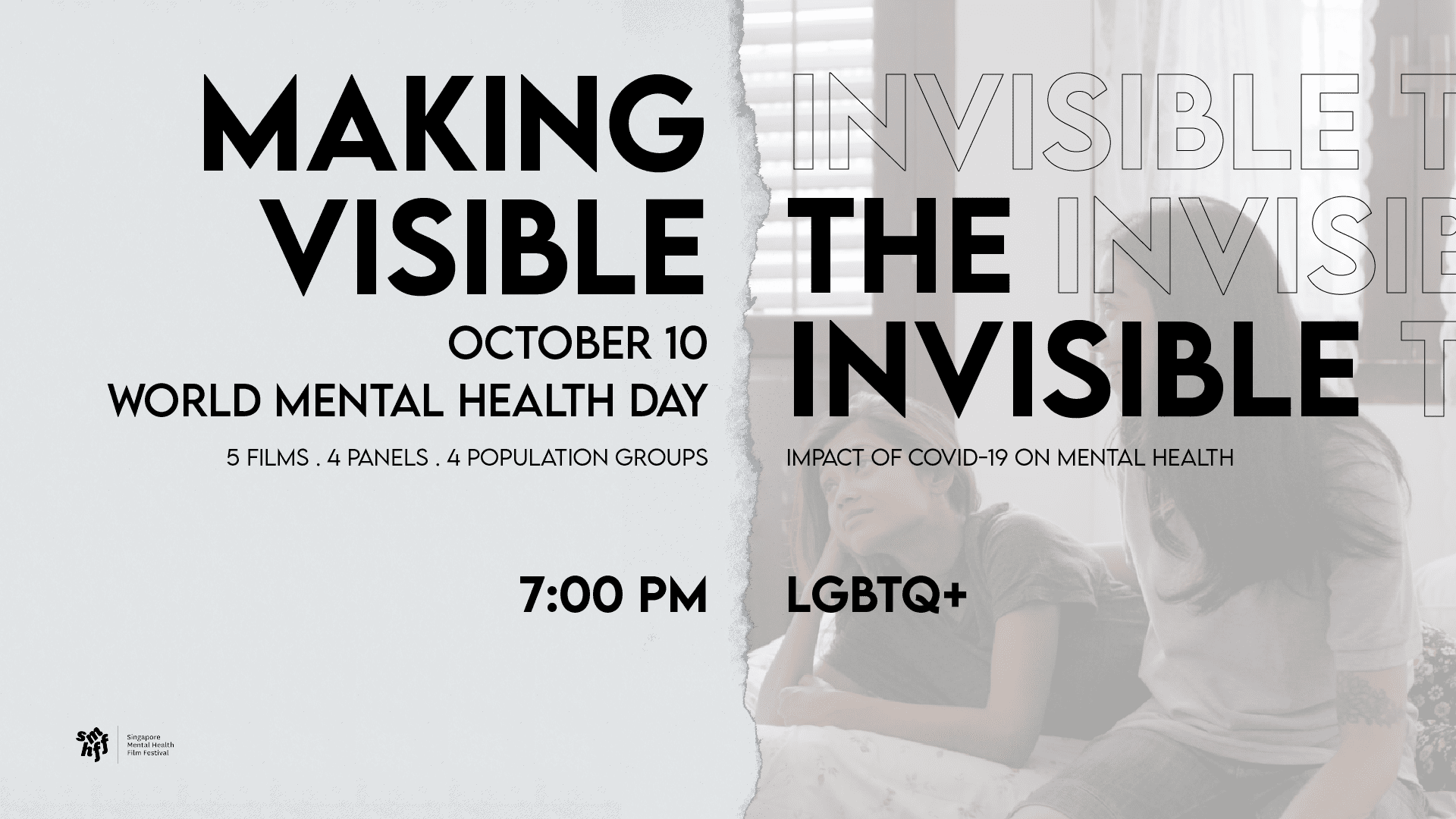 The pandemic is a challenging time for many as it forces us to constantly adapt to the new norms of transitions. But for members of the LGBTQ+ community, being in quarantine presents additional layers of difficulty, particularly so for those who already have strained relations with their family. For many, the coronavirus have robbed them of access to safe spaces and supportive environments – most of which can only occur outside the domains of their home.
FILM
Hiding Birds | Danica Pablo, Singapore, 2018, 18mins 23seconds
Synopsis: Homosexuality is criminalised and gay bars are raided frequently. 18-year-old Leila is madly in love with Carmina, a Filipino lady living in Leila's family home. With Leila's parents against her relationship with Carmina, Leila is torn between obeying her parents and being true to herself.
PANEL
In this panel discussion, we aim to gain a better understanding of the general landscape of the LGBTQ+ community in Singapore, and to understand the various mental health stressors which may be disproportionately experienced by the community as a result of their group identities. In addition, we will discuss the potential impact the pandemic has on familial relationships, and how individuals (both LGBTQ+ persons and their family) navigate this sphere. We will also share support services which are available, and how we can in our own domains, advocate for greater mental well-being for the LGBTQ+ population.
MODERATOR
Sia Ching Sian | Organising Committee Member, Pink Dot
PANELISTS
Leow Yangfa | Executive Director, Oogachaga
Prof Khoo Hoon Eng | Parent & Co-Founder, SAFE Singapore
Danica Pablo | Filmmaker, Hiding Birds
Conversations powered by Pigeonhole
You can help to destigmatise mental health issues in Singapore by supporting our work today at www.give.asia/smhff